Don't Miss The Coastal Dune Lakes on 30A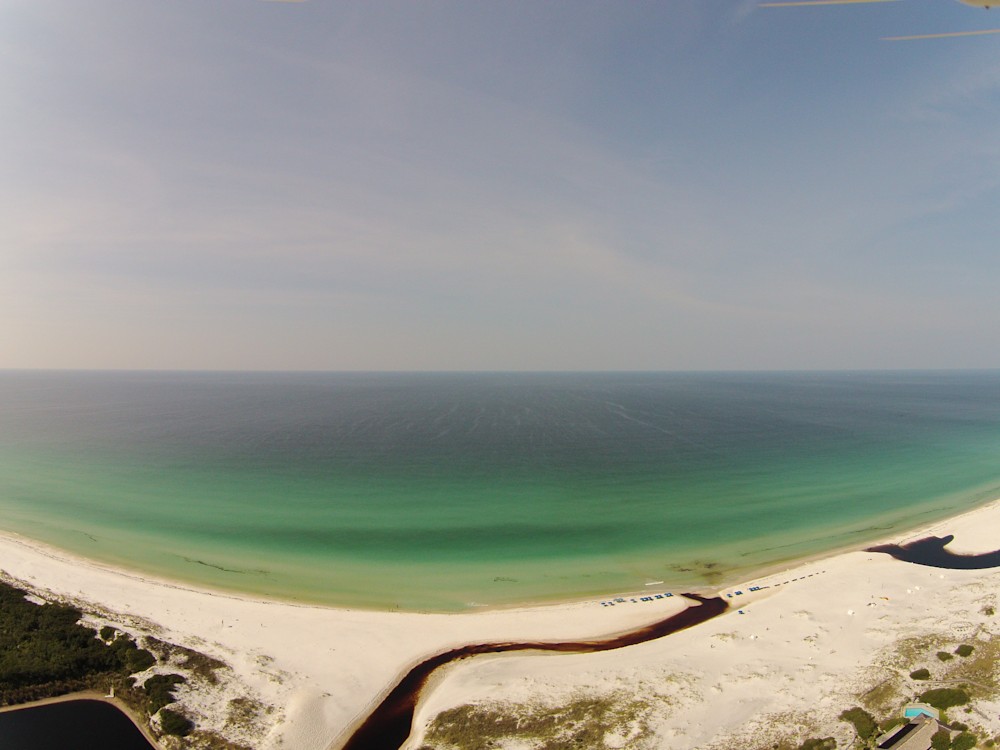 Dune Lakes are very rare and only occur in one other location in the United States (in Oregon). Storm surge creates intermittent connections to the Gulf of Mexico, called outfalls. This periodic connection empties lake water into the Gulf, and, depending on tides and weather, salt water and organisms from the Gulf flow back into the lakes. The outfalls from these lakes are important not only for maintaining water levels but also as habitat corridors for wildlife such as birds, fish and turtles who use them to travel between inland freshwater sources and the Gulf coast waters.
One of our favorites, and a frequent subject for photographer/owner Chandler Williams, is Western Lake, in the heart of Grayton Beach. The lake stretches between Grayton Beach and Watercolor, with extensive marsh and connected wetlands. It's one of the larger dune lakes you'll find along 30A. It's not unusual to see paddle boarders and kayakers enjoying the scenery from the water. There are trails along the shoreline and abundant wildlife as well!
Alligator Lake is another coastal dune lake located on the Gulf Coast just west of Grayton Beach State Park. One question we often hear is if alligators can be found in Alligator Lake. One of the reasons might be the faded signs in Grayton Beach State Park's campground warning visitors of the presence of alligators in the lake.
Little Redfish Lake is located towards Blue Mountain Beach. Fishing is typically fresh water, however salt-water species can be found in the lakes as well. Fish commonly caught include bream, bass, pan fish, catfish, redfish, flounder, speckled trout, and mullet. The coastal dune lakes require a Florida fishing license to fish. A Florida Fish and Wildlife Conservation Commission (FWC) combo fresh/salt water fishing license is recommended.
30A is a beautiful place and offers so much more than just the beach! If you're looking for a place to spend time outdoors with your family or friends while enjoying nature at its finest then exploring the Dune Lakes is perfect for you! With plenty of opportunities for fun activities like fishing, boating, swimming, hiking and more it's easy to make memories that will last a lifetime here!